Image source
With summer looming just right around the corner, it would be no question that most individuals are drawing up their plans for extended vacations.
At this point, city dwellers would already be daydreaming about the summer excursions they will be indulging themselves in and perhaps the relish the idea of a holiday that is soon to happen. However, a brief reprieve from the constant hustle and bustle of prime metropolitans such as Metro Manila does not necessarily require you to fly out of the city neither will it constrain you to go on boat rides. The magic of living in Luzon lies in the fact that there is an excellent chance that there is an incredibly vast expanse of land and a myriad of roads that you have not explored yet. These roads all lead somewhere and if you are looking to satiate your incessant wanderlust, then put your summer plans into high gear by starting with the region you are born.
After all, there is no better way to commence your summer than going on a road trip. Road trips require no plane tickets obviously plus there is an element of spontaneity and unpredictability to them that makes for the most unforgettable vacation memories. Begin your summer with a North Luzon road trip and see for yourself the underrated beauties in this area that truly makes Luzon a delight to visit. If you have known nothing but the concrete pavements and suffocating feel of a bustling city, then the picturesque sceneries will undoubtedly be a refreshing departure from the tall skyscrapers and constant traffic. Underrated as the areas of Northern Luzon may be, it offers a wealth of options to try with exciting destinations such as Baguio, La Union, Zambales and so much more. These destinations are accessible either by car or bus, so it dispenses with the need for booking a plane ticket.
However, before you prepare yourself for that Northern Luzon Road trip and start plotting down the places you wish to go, read on to discover the benefits of road trips as well as proper road trip etiquette for first-timers.
WHY EVERYONE SHOULD TAKE A ROAD TRIP
Image source
It breaks the routine
If you are a full-time employee, there is a likely chance that your life has devolved into a boring 9-5 routine: get up, get ready, get to work, come home, eat, sleep and repeat the same cycle. While some instances may cause your daily routine to vary, it is not significant enough to evoke a feeling of excitement from us. In this regard, it may be argued that we are living in our comfort zone—one that is easy to maintain and does not necessarily challenge us. With this in mind, we ought to spice it up a little by breaking up the routine with a road trip. Apart from being an avenue for growth, it is also an opportunity for good habits to develop.
Image source
An opportunity for self-reflection
Whether you are traveling solo or with friends, road trips provide an opportunity for introspection insomuch that it makes you contemplate about who you are and what your strengths are. In a sense, it allows us to renew ourselves by leading us to rediscover the parts of ourselves lost in the constant hustle and bustle of everyday life. After all, there is nothing quite like a long and open road that helps us clear our minds and mull over the essential things in our lives.
Image source
It gets you out of your comfort zone
Our comfort zones are safe, and we regard them as a refuge of all sorts. Comfort zones are familiar, and we are used to them. Unfortunately, comfort zones can also be annoying. Admittedly, changing things up and doing something a little different can be a little challenging as it requires effort and planning. On top of all that, you are not sure of how it will turn out. There are no guarantees. But really, are there even any guarantees in life? Getting out of your comfort zone means you see more to life than the things you have grown accustomed. It allows you to experience new things and learn from them. In essence, it will enable you to develop.
Image source
See places you have not seen before
The beauty of road trips lies in the opportunity of seeing familiar places with new eyes. Unlike taking a flight, road trips compel you to appreciate not only the destination but the journey as well. More importantly, it allows you to see places you may not have seen before. Flights are abbreviated versions of road trips and while fun, they do not provide much opportunity for you to explore. Road trips, on the other hand, lead you undiscovered places insomuch that there is always an element of spontaneity to it that is somewhat lacking in trips taken via plane flights.
Image source
You discover what is essential.
Consistently meeting deadlines and operating on a tight schedule can lead us to lose sight of what is truly important. In life, it is not always about the money you lose or earn or the possessions you own. It is about the experiences you have with family and friends and the resulting memories you form. Driving through an open road and seeing a vast expanse of land as well as picturesque sceneries helps you appreciate the oft-neglected aspects in life. In essence, it enables you to understand life itself. So, take that road trip. After all, in the grand scheme of things, you would not be looking back at how much you have earned on overtime but the memories you have made with your children when you are old and grey.
ROAD TRIP ETIQUETTE FOR FIRST-TIMERS
Always offer gas money when you are a passenger.
Regardless of your relationship to the host of your road trip, be considerate enough to pitch in for gas money—or at least offer to do. Most drivers typically do not ask their passengers for gas money, but that does not mean that you should not provide. Take the initiative and politely offer gas money. How much you give usually depends on the number of passengers there are, the distance as well as the car's gas tank. If the driver or host declines your offer, you can always opt to repay them in some other way. Instead of gas money, you can offer to pay for their half of the lodging accommodations or treat them to a meal.
The driver gets to decide the music.
As a passenger, it is imperative to keep in mind and understand that the driver has control over the music. Why? Because they are the ones who can determine which kinds of music would keep them awake and ones that would put them asleep. As they are the ones handling the wheel, it is important to choose music that would make their drive more comfortable and bearable—especially on long road trips. Sure, you might not exactly agree with their music tastes but refrain from pressing the skip button. To make your trip enjoyable, engage in road trip games or have a conversation with people in the car instead.
Eat only appropriate food.
Some car owners tend to have specific car rules and they expect you to abide by those rules should you ever find yourself in the car. If you wish to consume something while on the road, ask the owner if they could, should they permit it, be sure to steer clear from food items that can get potentially messy or ones that emit particularly strong odors such as shawarma wraps, wings, ribs, pizza, burgers with extra sauce or the like. Opt for finger foods and minimize crumbs as much as possible.
Take advantage of restroom breaks.
It is recommended to watch how much water you are consuming while you are driving cross-country as you do not want to waylay your trip by asking for way too many bathroom breaks. In any case, you should always seize the opportunity to take your bathroom breaks regardless of whether you wish to go or not. You want to reach your destination at the quickest possible time and if that means fewer bathroom breaks, then so be it. Take care of business whenever you can and limit your fluid intake.
Controlling the air-conditioning
As there are plenty of you in one car, it might be hard to find a suitable temperature that everyone agrees with. In this regard, it is best to adopt instead. If you are likely to get hot easily then be sure to garb yourself in light clothing appropriately. However, if you get easily cold then be sure to bring a jacket or a light blanket with you. Sure, asking the driver to regulate the temperature to your preference is not an unreasonable request but keep in mind that you have other passengers to consider as well.
Keep your shoes on
Long road trips can be quite exhausting, but it is no excuse for you to take off your shoes. While you are encouraged to make yourself as comfortable as possible, refrain from taking off your shoes. You are not in your living room after all and should you emit any offensive odor, keep in mind that you are subjecting everyone to that. Be considerate and keep your shoes on.
LA UNION
Image source
While La Union is widely regarded as the surfing capital up North (or even in the Philippines), the province offers a myriad of activities for surfers and non-surfers alike. Sure enough, surfing should be in your itinerary, but if you wish to give surfing and to swim a break, you might want to go grape picking or visiting the old lighthouses in San Juan.
BAGUIO
Image source
Known as the "City of Pines," Baguio City remains to be a delightful Northern Luzon destination for both tourists and locals alike. The city's climate, as well as the perfectly preserved historic buildings, would make for an exciting place to visit over the summer. While the city is considered "highly urbanized" today by modern standards, it is still one of the most natural cities on the island of Luzon insomuch that this should be included in the travel bucket list of nature enthusiasts.
MOUNTAIN PROVINCE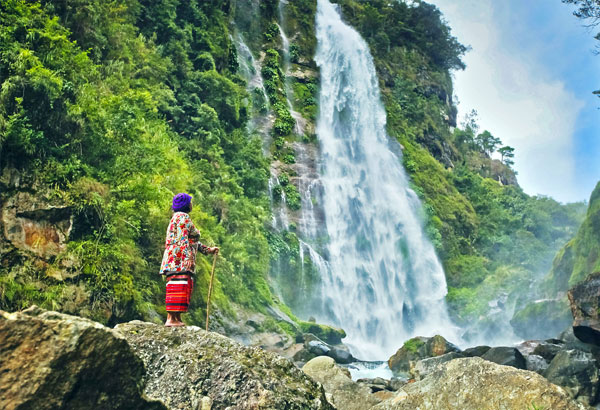 Image source
Individuals with a proclivity for challenging treks and an inclination for seeing sunsets and sunrises cascade over mountain ranges should head to the Mountain Province in Northern Luzon. This landlocked province in the Cordillera Administrative Region in Luzon is subdivided into ten municipalities with each having something unique to offer both tourists and locals. Of the ten, here are three noteworthy provinces worth the visit:
Sagada
Made known by the movie which implied that this is where broken-hearted individuals go to do some self-discovery and find themselves (and consequently mend their hearts), Sagada is so much more than a retreat for heartbreak. The highland town of temperate weather has a myriad of activities in store for you. From spelunking in Lumiang and Sumaguing Caves to walking along the rice terraces, Sagada is an adventure retreat on its own.
Benguet
If you wish to take a break from the "Summer Capital of the Philippines" known as Baguio City (and avoid the crowds of tourists flocking to its respective tourist spots), then head on to Benguet for a change. Located just beside Baguio City, Benguet is known to be the country's leading supplier of strawberries and has even won a Guinness title for the largest strawberry shortcake back in 2004. However, apart from strawberry picking, the province promises a wealth of attractions to see. Some of the things you can do are hiking at Mt. Kalugong, visit Bell Church and even ghost hunting at the Diplomat Hotel.
Bontoc
While Bontoc primarily overshadowed by its more famous neighbors, Banaue and Sagada, Bontoc is slowly making a name for itself through its showcase of various attractions and activities insomuch that tourists traveling up north are finding it harder to overlook this beautiful little province. If you are the individual who has always had a penchant for taking the off-the-beaten-track, then this mountain province will undoubtedly delight you with its charming attractions draped by verdant greenery. Like Banaue, Bontoc has its own Rice Terraces in Maligcong. Apart from that, you have two other mountains to trek and explore (Mt. Fato and Mt. Kofafey respectively)
IFUGAO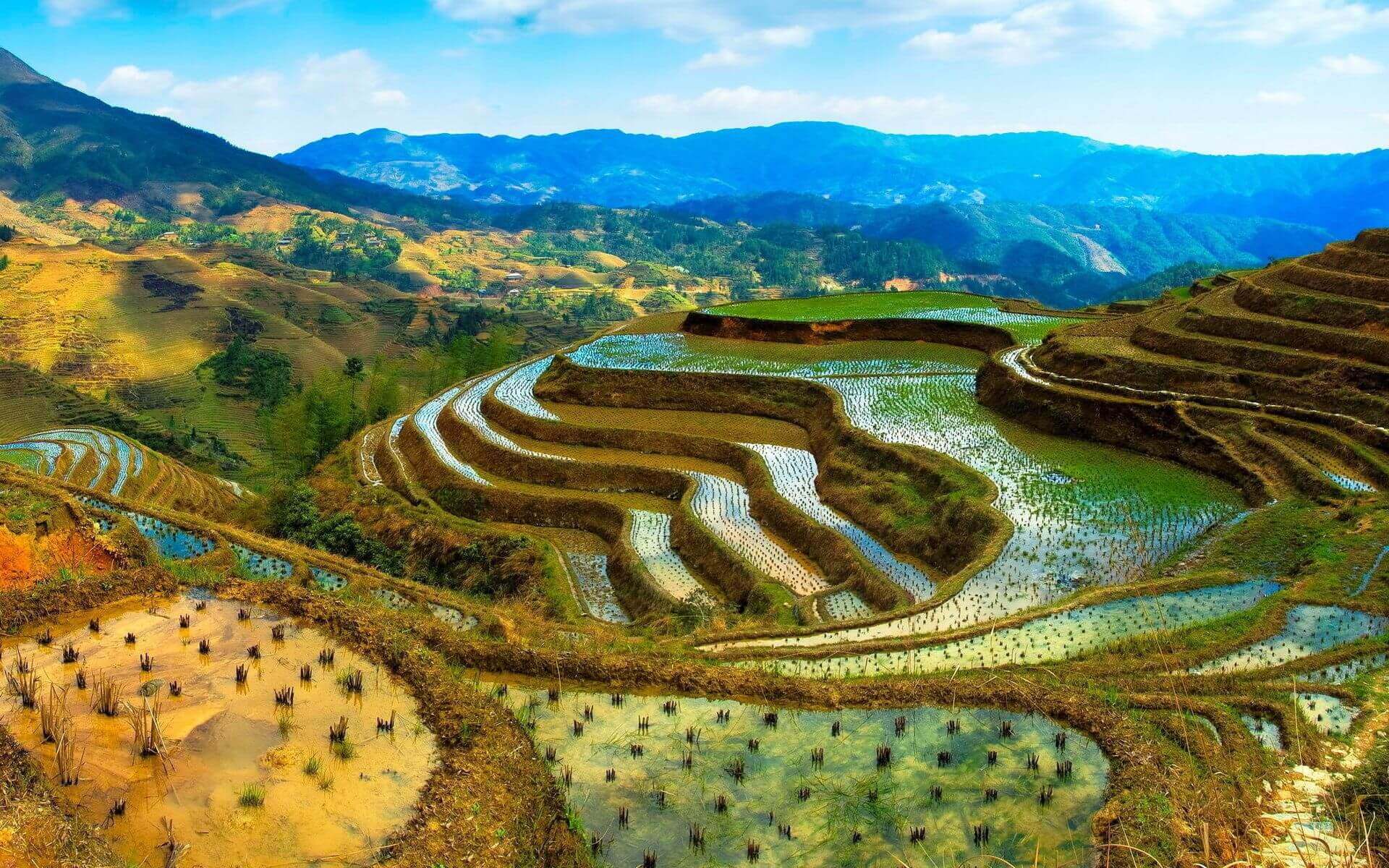 Image source
Typically, most travelers would never leave the Ifugao province without seeing the Banaue Rice Terraces. However, while Ifugao Province's popularity is attributed to this worldwide famous rice terraces, it is not the only attraction the province has to offer. Indeed, the rice terraces of Banaue are a sight to behold but apart from admiring the majestic view, make your experience more immersive by watching an Ifugao cultural show and dancing to the sound of gongs.
ZAMBALES
Image source
Zambales is one of the more underrated beach destinations in North Luzon massively overshadowed by La Union and Batangas. However, the province has a charm on its own and is proving to be quite the tourist destination over the years. Apart from the gorgeous beaches, the area promises a wealth of activities for you to try such as appreciating wildlife, exploring famous volcanoes, camping out and gazing at the night sky.
QUEZON PROVINCE
Image source
One of the charming things about Luzon is the fact that it does not have just one but two places designated as Quezon. While Quezon City is more recognized and famous worldwide, its provincial counterpart has a subtle charm to it that is often overlooked by tourists. Indeed, while this province is not as famous as its neighbors, it promises a myriad of attractions to an intrepid traveler. Some of the things you can expect are old churches rife with history, heritage houses with unique stories and to top all of that off. You get to sample gastronomic food that is priced far cheaper than what it would have been had you gotten them back in the city.
ILOCOS SUR
Image source
Visiting Ilocos Sur is pretty much like revisiting and digging into the past. If you wish to know more about how the Philippines looked like during the Spanish colonial era, then you should make a detour in Ilocos Sur. Among the things you can find are cobblestone streets as well as heritage houses insomuch that your experience can be best described as a trip back to a rich and colorful past.
Vigan
What makes Vigan so beautiful is Vigan itself. This historic town has been remarkably well-preserved over the years and was recognized as a Heritage Site by the UNESCO. The planned Spanish colonial town is where you will find ancestral homes, cobblestone streets, and period houses. To complete the veneer and experience of traveling back a century ago, you will see many horse-drawn carriages or kalesas as known in Filipino.
ILOCOS NORTE
Image source
Approximately 400 kilometers north of Metro Manila, the province of Ilocos Norte while an underrated gem, continues to delight locals and tourists alike. The region offers a ton of exciting places to explore regardless of whether your penchant for travel is for adventure or for immersing yourself in culture and history. From seeing the Sinking Bell Tower to riding the dunes of Lapaz, there is quite a myriad of activities for you to enjoy.
Pagudpud
Pagudpud is a tourist destination unlike any other in the Philippines. Located in Ilocos Norte, this idyllic destination encourages visitors to take a step back, slow down and live in the moment. Apart from the breathtaking scenery of verdant green hills and grassy plains, this untainted oasis has its fair share of pebble and white sand beaches sans the routine disturbance of nightlife parties. Indeed, if you wish to escape to a paradise retreat away from the constant hustle and bustle of the city, you are sure to find sanctuary here.
BATAAN
Image source
There is probably no other Philippine province more heavily laden with history than Bataan is. The area has seen some of the most significant events in Philippine history which include the Bataan Death march as well as the Fall of Bataan. In this regard, you will see many monuments peppered around the province that would reference its historic past. Of particular interest are the markers and monuments that pay tribute to the courageous soldiers that fought during World War II. However, apart from being a town heavily burdened with history, Bataan has more to offer than just snippets into the Philippines' past. While it is a given that history enthusiasts will enjoy the place, it is also for individuals who love nature and outdoor adventures.
NUEVA ECIJA
Image source
Upon mention of Nueva Ecija, two things come to mind: carabaos and dairy. Indeed, this quaint but charming province in Northern Luzon is primarily known for dairy and carabao. In this regard, many tourists might dismiss the town as another boring destination, but unbeknownst to them, the province is rife with opportunities for exploration. Some of the things you can do are trekking, zip lining, bamboo rafting and the like making Nueva Ecija a rural settlement that leaves visitors in awe.
TARLAC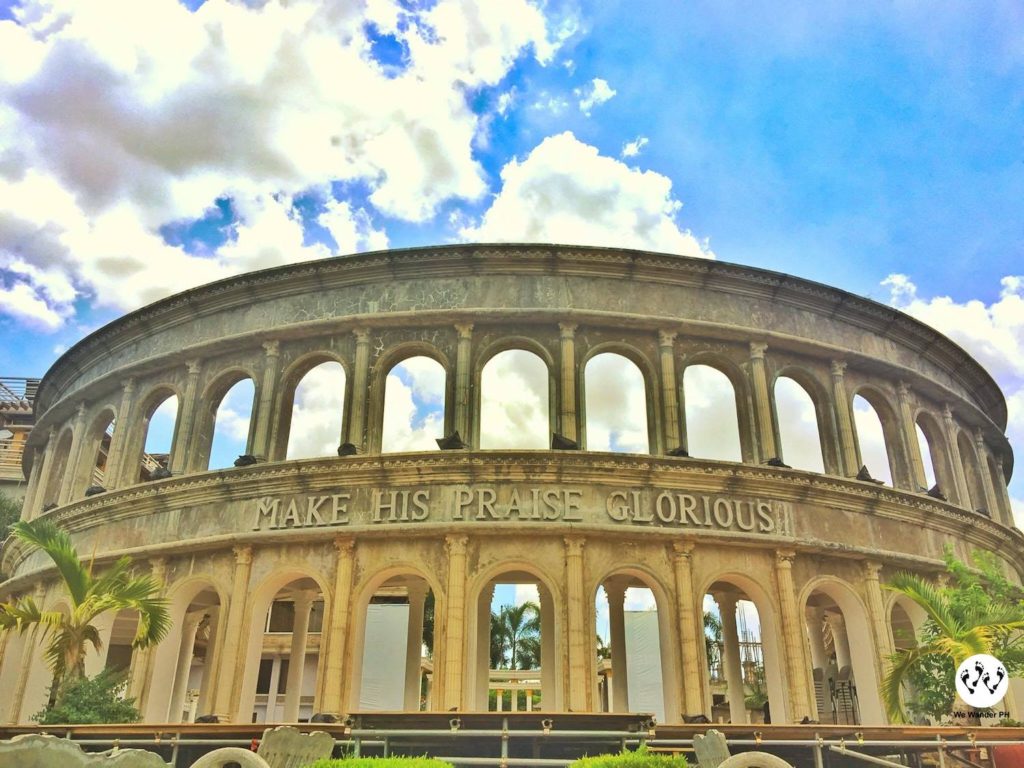 Image source
Admittedly, the province of Tarlac is not known for its tourism. It is a stopover destination for many travelers who are bound for northern parts of the country such as Baguio and the Ilocos region. Despite this, however, Tarlac proves to be a province with potential for tourism insomuch that it can be seen as an emerging tourist destination. For starters, Tarlac is well known for its eco-tourism which means that trekking and swimming in falls are some of the things you can enjoy while here. Some other activities you can enjoy are ATV riding, Zip lining, and other outdoor activities in Tarlac Recreational Park.
CAGAYAN
Image source
It is not often that people would regard Cagayan as a tourist spot. More often than not, the province is overlooked in favor of more popular Northern Luzon tourist destinations. However, the area is home to many attractions, both natural and human-made which means, people are missing out a lot if they failed to include this in their stop. Apart from the beautiful vistas, the province is home to its fair share of beautiful beaches and impressive churches that would entice history buffs and culture enthusiasts alike.
PANGASINAN
Image source
Pangasinan is frequented by travelers mainly because other popular Luzon tourist destinations border it. To the North are La Union and Benguet, Nueva Ecija to the East and Zambales and Tarlac to the South. While merely a stopover for some, Pangasinan proves to pack a punch when it comes to regaling tourists and visitors alike. The province boasts of stretches of white sand beaches, scenic terrains, magnificent caves, and ancient Hispanic churches. More importantly, it is home to Lingayen Beach where you can get a glimpse of the world-famous Philippine sunset.
Now that you have a glimpse of the potential road trip destinations you have in Luzon, why bother going anywhere else? Luzon has a wealth of attractions for you to try and so you might as well explore and discover them while you can. You might not know it, but through your excursion, you might develop a renewed appreciation for the country that you call home.